Welcome to Consulting Wisdom Ltd
We are a small company that works with private, public and third sector entities to problem solve workforce challenges, provide workforce development and performance opportunities and solutions that enhance and maximise human capital and potential.
We particularly specialise in working in the education sector but have experience across all sectors.
We know that the workforce account for approximately 70% of any organisations expenditure and even more importantly, the quality of the workforce's skills, motivation and performance makes the difference between satisfactory, mediocre, good and exceptional product or service delivery.
'An empowered organisation is one in which individuals have the knowledge, skills, desire and opportunity to personally succeed in a way that leads of collective organisational success'.  Stephen R. Covey.
We have been adding to our portfolio for the past 18 months by working with the private Higher Education sector in the UK to author academic modules of study for Master's level students in the areas of International Management, International Business and People Development. We are also engaged in on-line tutor provision to a global student body.
Consulting Wisdom Ltd is well placed to respond to organisation and/or company challenges and generate customised solutions to meet specific client needs in context, and develop a suite of responses that are: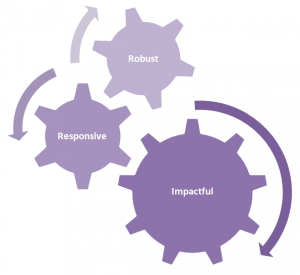 The work that we do is:
underpinned by the principles of integrity, trust and partnership
informed by research, 'best practice' and experience of 'what works'
located within the broader context of equity and social justice
cognisant of local, national and international context
represents value for money